Today, Jason and I are on a plane to the first stop of our Pacific Northwest adventure - Seattle! After a couple of days in Seattle, we are going to trek down to Portland and then down PCH 101 to the fabulously colorful city of San Francisco! I simply can't wait to share our experiences with you all as soon as we return, but for now, I've lined up some posts to keep you interested while I'm away. Throughout the month of September, I will be participating in Blogtember, a series of post prompts thoughtfully created by Jenni from
Story of My Life
so you will be seeing a few of those over the next week, in addition to some guest posts from my lovely blogging besties.
Today, I'm so excited to start things off with my dear friend Emily from
Brown Eyed Girl
, who will be sharing one of her favorite Houston restaurants with you! Although we met in college, Emily and I are both from North Houston and have lots of pride for the city we call home. Many people don't know about all of the fun, cultural aspects of Houston, so I was really happy when Emily told me she would be writing about a popular Houston eatery. Emily is fairly new to blogging, but has already accomplished so much in just a few months! I am thrilled to have her here as a guest blogger, so I'll shut up now and let her take it away.
+++
Hi there, I'm Emily and I'm so excited to be guest posting for Kassie today! I've known Kassie since we were freshman in college and I'm so glad to still call her a best friend, despite having graduated and moved to different cities. I have really enjoyed reading Kassie's blog over the last couple years, and that was a big part of my motivation to start my own blog.
I wasn't sure what to post about when Kass first asked me, then I thought what better than food? We all love to eat so I figured I couldn't go wrong with that! I'm bringing y'all a review of one of my favorite Houston restaurants, Niko Niko's.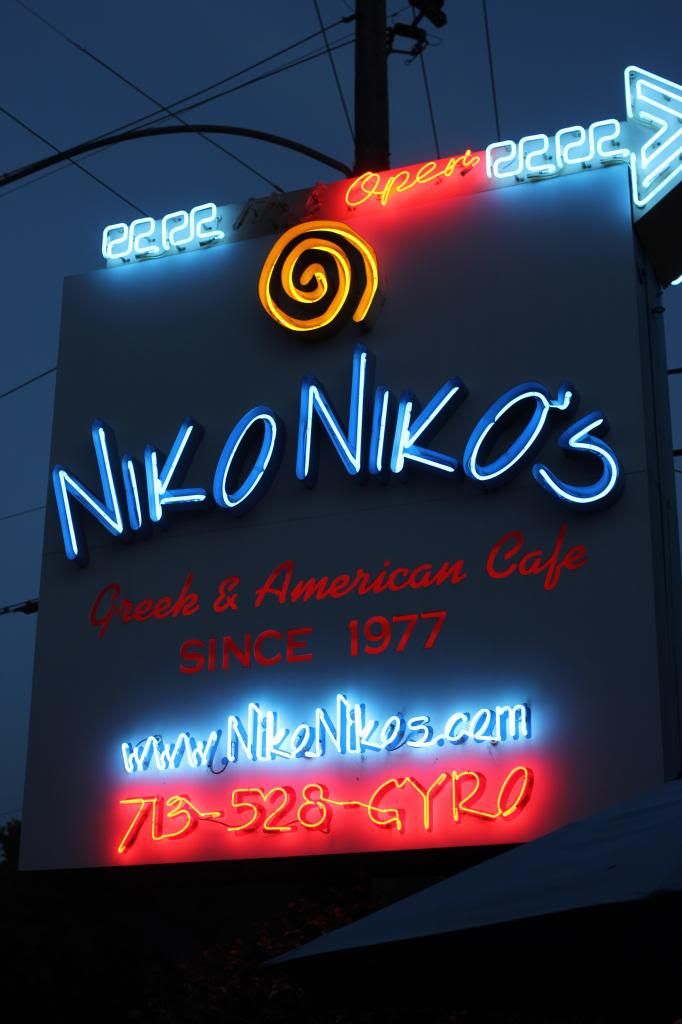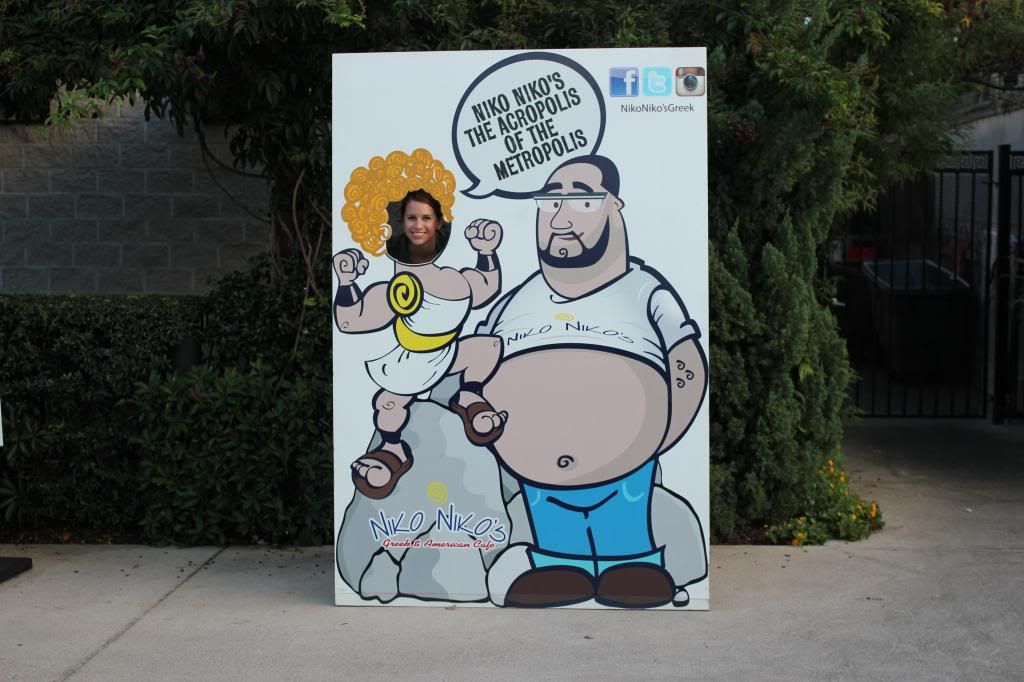 Niko Niko's is located in the Montrose area and has been there for years. I remember going as a child when the building could barely hold 20 people. It's grown now but the food is still just as good! My personal favorite dish is the spanikopita platter and I order it every single time.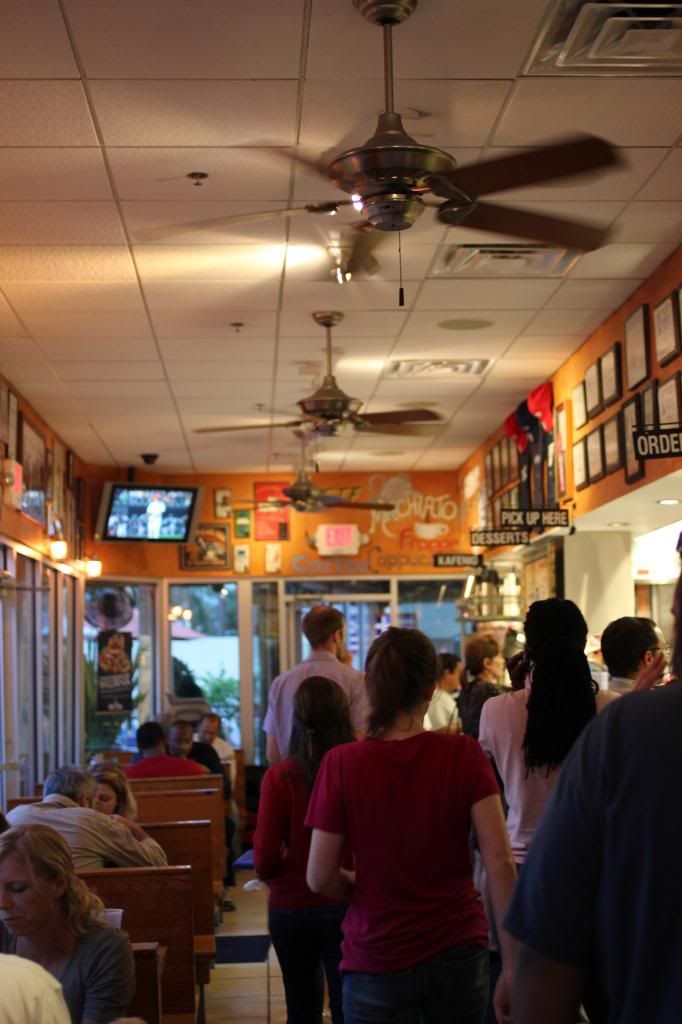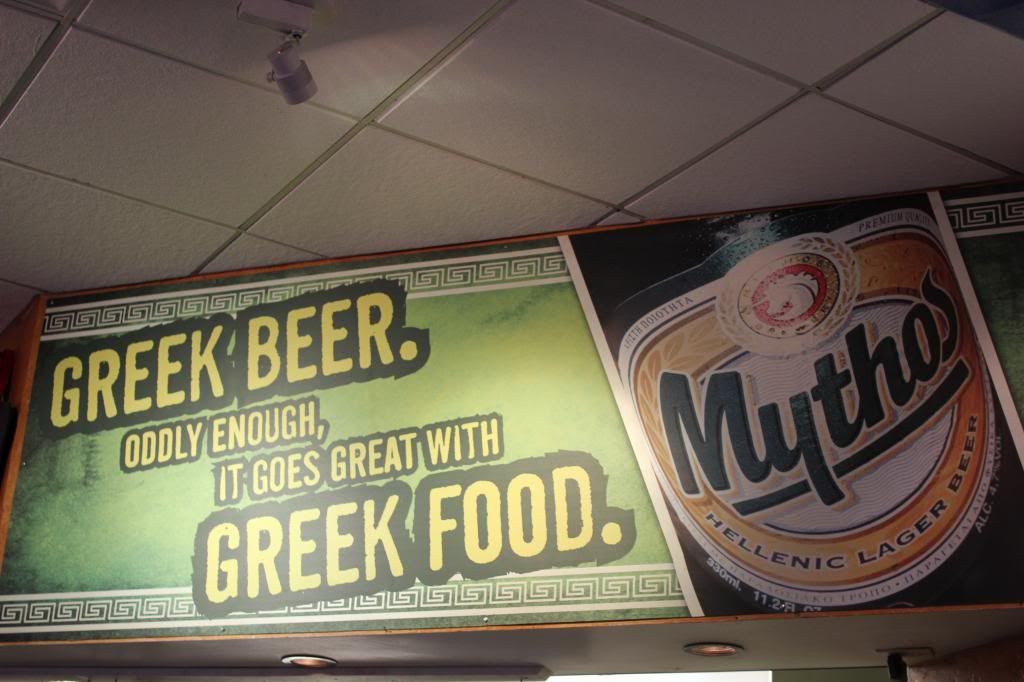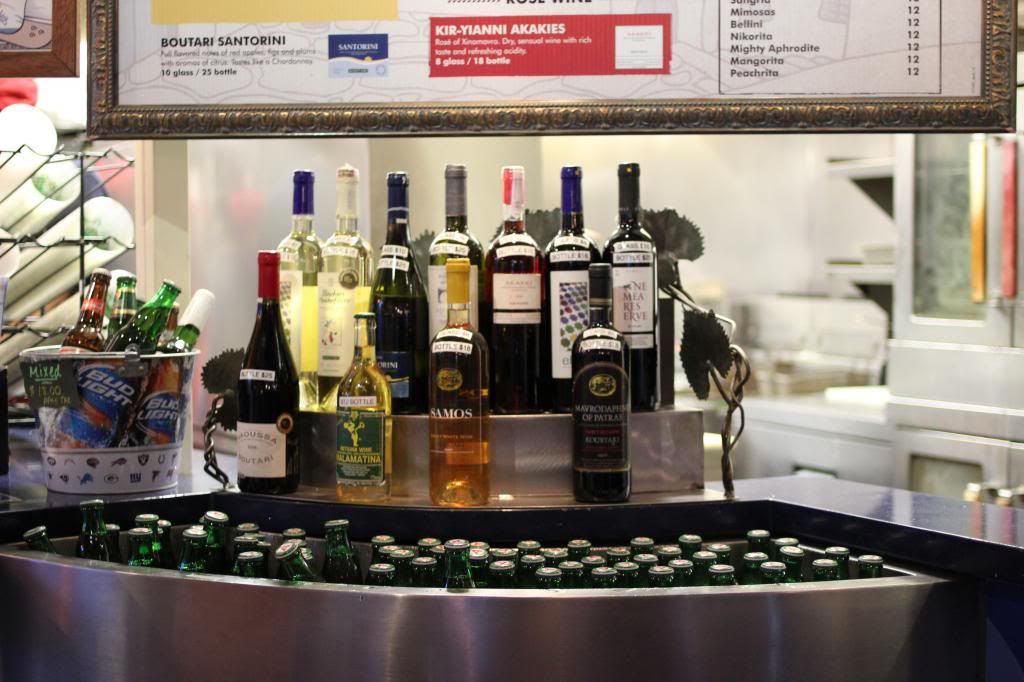 Most of the meals come with a Greek salad that's pretty darn delicious. I opted for the regular salad and my mom went for the farmer's salad.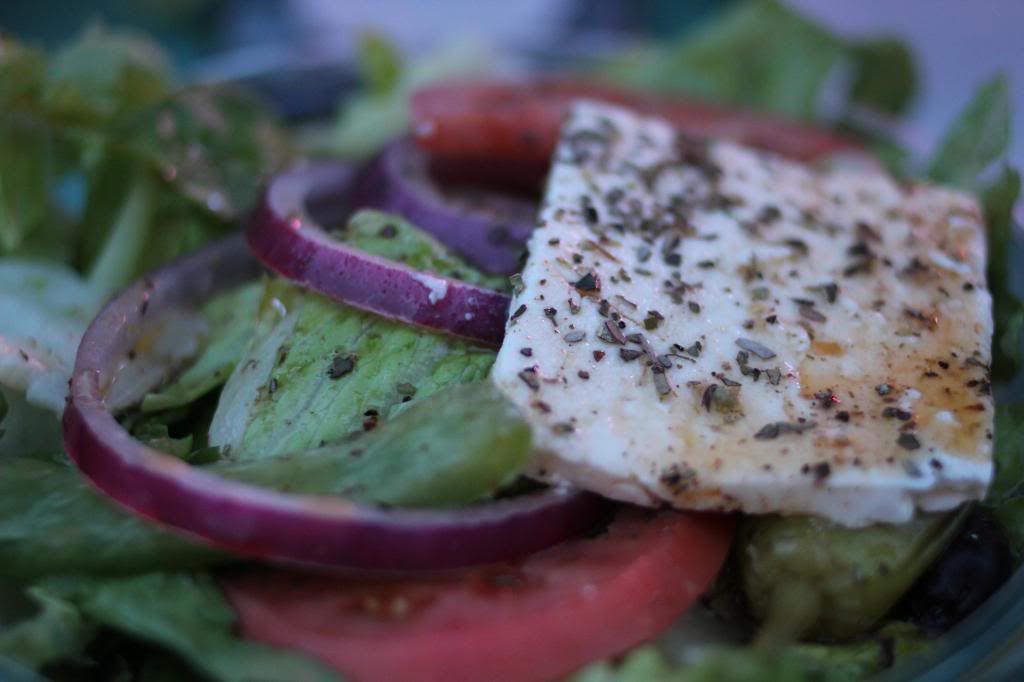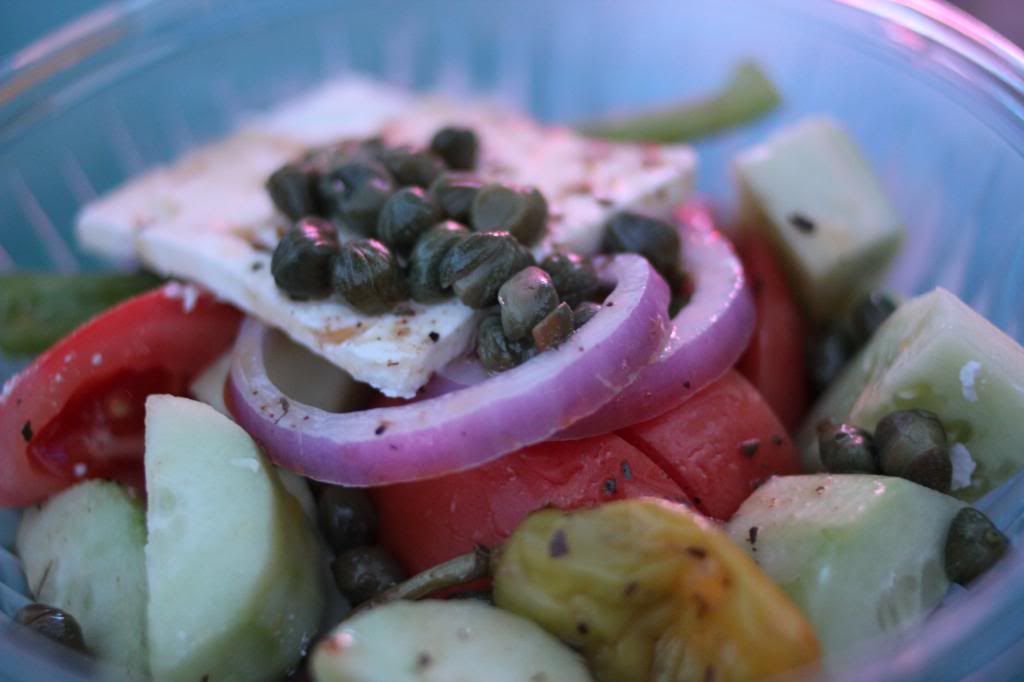 After the salads came the main entrees and we had some excellent options. I always order the spanikopita but after taking a good look at my dad's gyro (pronounced your-oh) I think I might actually try that next time. My brother got the stuffed grape leaves, which he swears are the best.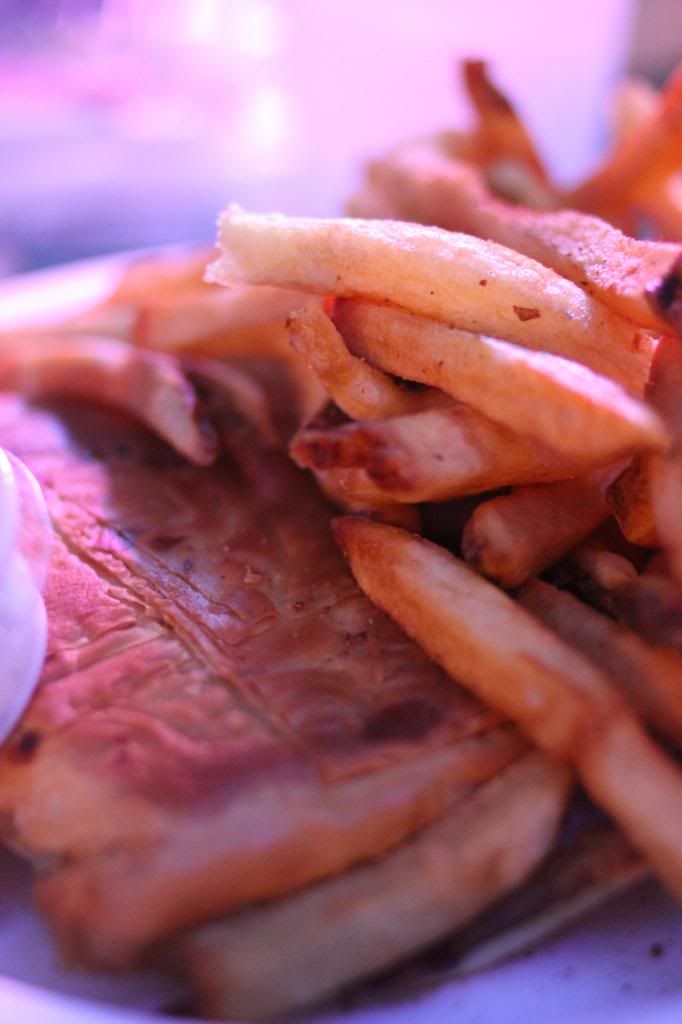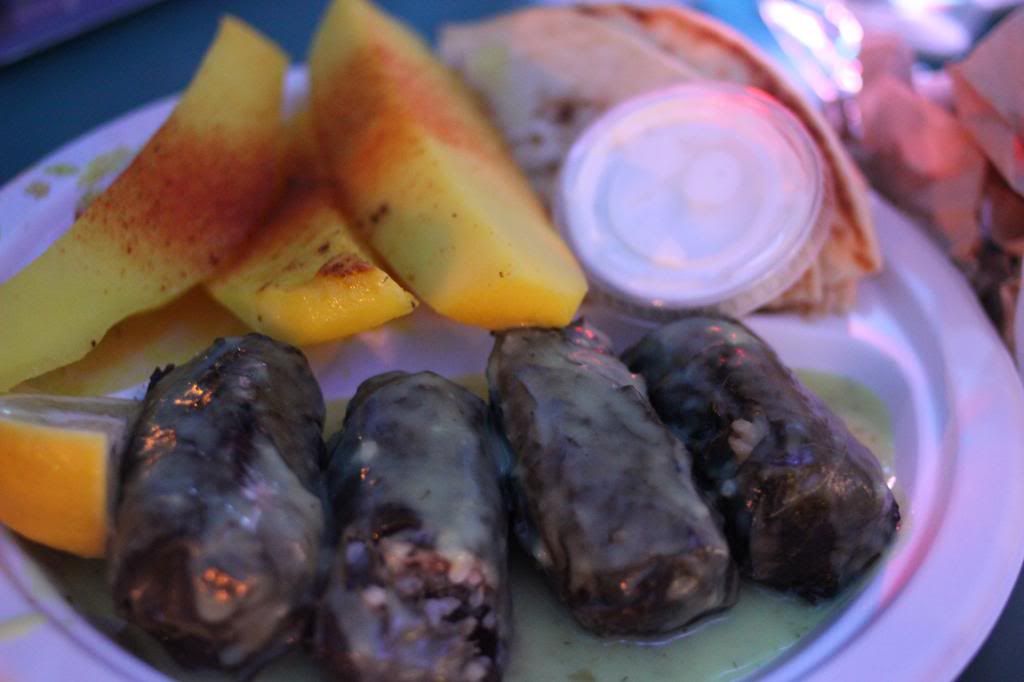 I didn't manage to get a great picture of my dad's gyro (I have a thing against flash) but basically a gyro is a pita bread stuffed with lamb, chicken or gyro meat and some veggies and topped with tzaziki sauce. It's a little bit of amazingness all wrapped up and I highly recommend it!
Sometimes when we go to Niko Niko's we end our meal with either some loukoumades or baklava (or usually both). This particular night we didn't, although I did sneak a longer-than-necessary peek at all the bakery goodness.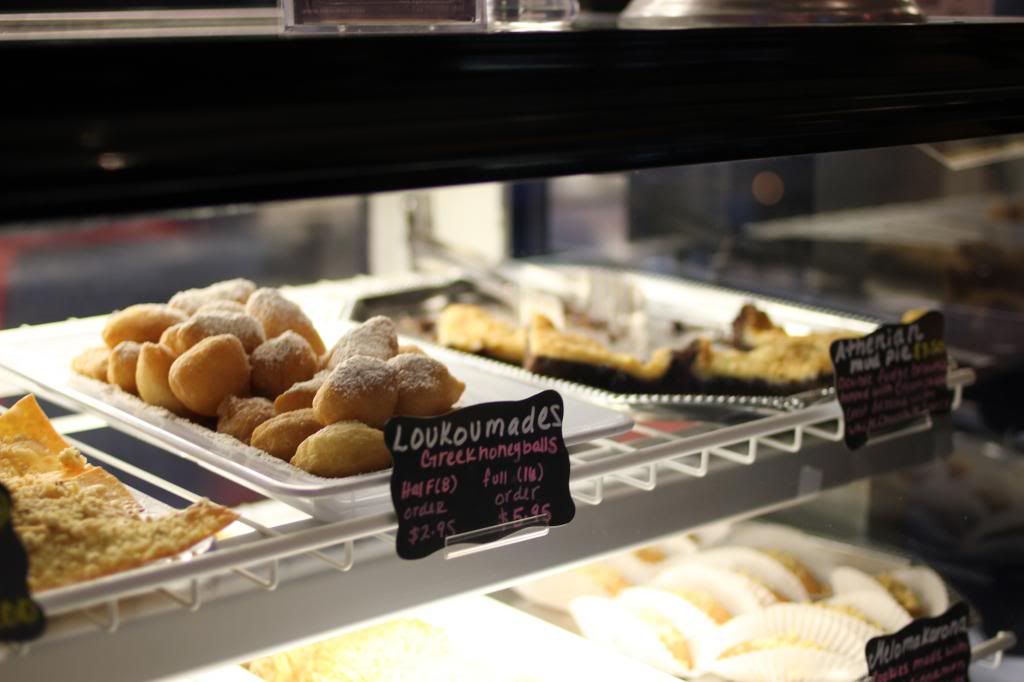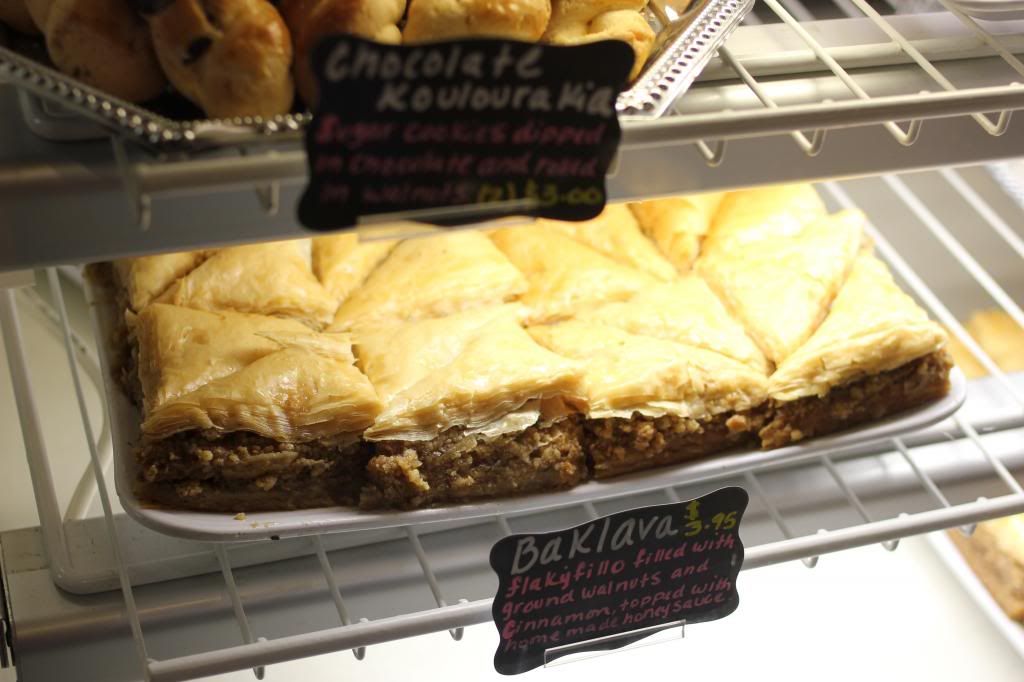 Doesn't that look delicious? It is, so if you're in the Houston area you should give Niko Niko's a try ;) Thanks for indulging me, and thanks to Kass for having me!